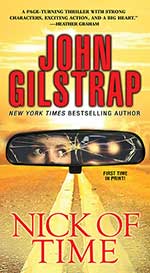 Nick of Time was serialized in eBook form over the course of ten weeks beginning in March 2016, with each episode representing about one-fifth of the book. Part One was called Time to Run, followed two weeks later by Time to Hide, and then in two-week intervals by Time to Steal, Time to Die, and Time to Live. Then, in October of 2016, the entire story was released in premium paperback as a single volume.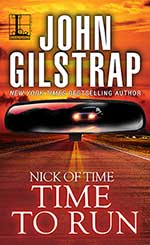 PART 1: TIME TO RUN
Nicki Janssen's days are numbered, but the feisty seventeen-year-old is not going to face her future lying down. Instead of enduring another round of medical treatments, she hits the road with a pocketful of cash, a bus ticket—and a romantic fantasy of riding into the sunset with her childhood crush.
Handsome, dangerous Alex Ward is facing a different kind of death sentence. Sent to prison for felony murder, he has escaped and rekindled his connection to Nicki. He's sworn he'll never be taken alive.
When Nicki's father, Carter Janssen, discovers what she's done—and who she's with—he draws on all his skills as a prosecuting attorney, and all his love as a father, to rescue his daughter from an untimely death.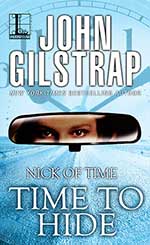 PART 2: TIME TO HIDE
Nicki Janssen wants to live her life to the fullest—and love her soulmate to the end—no matter how dangerous it is…
Brad Ward doesn't want to go back to prison. He'll do whatever it takes—lie, steal, or worse—to find a safe haven for him and his precious Nicki.
Carter Janssen is desperate to find his daughter before her life is ruined by convicted murderer Brad Ward. But it won't be easy. The runaways have found the perfect hiding place, a deluxe hotel in Virginia that's become their own private paradise. But time is running out. The police are closing in. And the manhunt is on.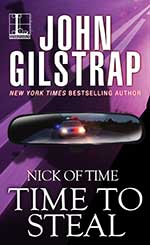 PART 3: TIME TO STEAL
Nicki Janssen knows she can't cheat death. But she can live out her last days in the arms of her beloved Brad—at least until the police catch up with them…
Brad Ward knows the road ahead will be filled with twists and turns. But if he hopes to beat a murder rap, he's got to outrun the cops—with Nicki by his side.
They've stolen a car. Witnessed an armed robbery. And crossed state lines from Virginia to North Carolina. But prosecuting attorney Carter Janssen knows that his daughter is about to hit one major roadblock. Nicki needs medicine to stay alive—and every minute without it brings her closer to a dead end.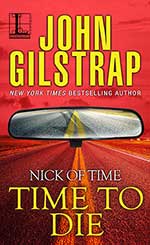 PART 4: TIME TO DIE
Nicki Janssen is no longer the innocent little girl her father thinks she is. She's a wanted criminal on the run—with a convicted killer she thought she could trust…
Brad Ward knows he can't outrun the cops forever. But it's too late to stop now. With Nicki's life and health at risk, he's got no time to waste—and nothing left to lose.
Speeding away from the scene of a brutal robbery-murder, the lovers manage to stay one step ahead of the law. Nicki's father, Carter Janssen, teams up with Deputy Sheriff Darla Sweet to follow their trail across North Carolina. But when Alex and Nicki hijack a car—and take two hostages with them—all bets are off. All stakes are raised. And all roads lead straight to danger…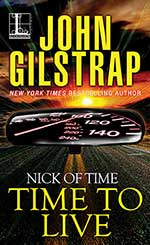 PART 5: TIME TO LIVE
After plotting their escape, evading the police, and witnessing a murder, Nicki and Brad have reached the end of the line—and there's nowhere left to hide…
Holed up in a house in a North Carolina fishing village, they've run out of time, run out of luck, and run out of options. All they've got are a couple of hostages.
Two innocent people—a feisty senior and her grandson—are the bargaining chips Alex needs to buy more time. But Nicki can't wait any longer. Her life is in jeopardy, and her father is desperate enough to do anything to save her. Deputy Sheriff Darla Sweet is finding evidence that could change everything for the young lovers. But when every second counts, the only real justice comes in a hail of bullets.