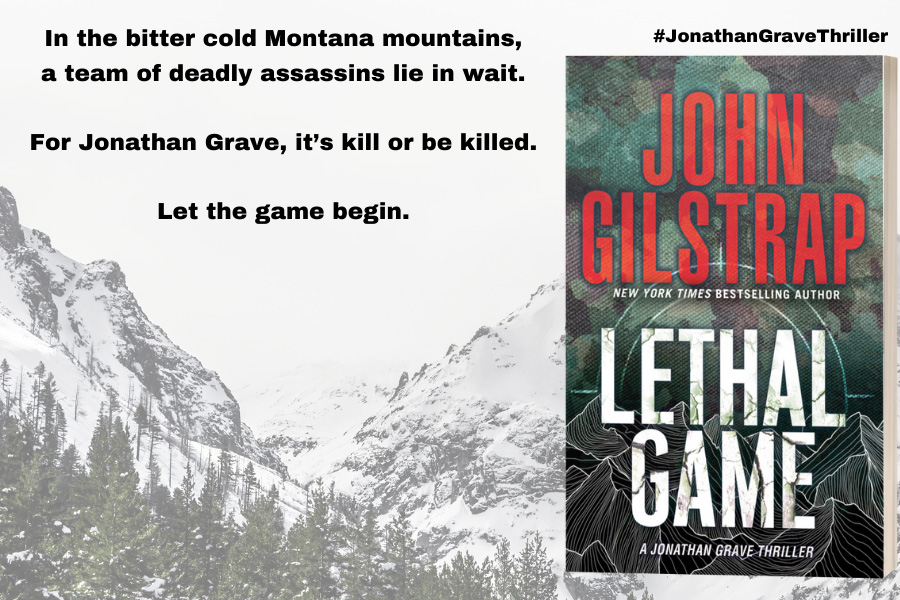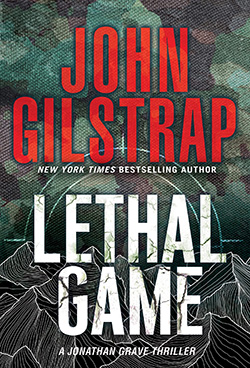 The exhilarating new thriller from the New York Times and USA Today bestselling author takes readers on an action-packed thrill ride from the wilds of Montana to the streets of Mexico, as a sniper attack turns wilderness hunters into the hunted and Grave's enemies stalk him with a vengeance…
Hostage rescue expert Jonathan Grave and his fellow special-ops veteran, Boxers, are hunting in Montana when shots ring out, and they realize they've become the prey for assassins. In the crosshairs of unseen shooters, cut off from all communication, with the wind at a blood-freezing chill, the nightmare is just beginning. Because Jonathan and Boxers aren't the only ones under fire.
Back in Fisherman's Cove, Virginia, Jonathan's Security Solutions team is fighting for their lives too. A vicious onslaught is clearing the way for a much bigger game by eliminating anyone in the way. If Jonathan and Boxers can make it out of the wilderness alive, the real war will begin.
Lethal Game is available now!
---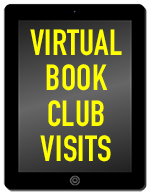 Are you part of a book club? Would you like for me to speak to your group? I have a Zoom account and I know how to use it, so if you'd like me to host a virtual meeting for your club, send me an email at . I'll for sure arrange the first ten, and after that, we'll play it by ear. In a perfect world, I'll be there because you've read one my books as a group, but I won't make that a deal-breaker (although, in the case of a tie…). Y'all can ask me anything. Hey, teachers, this goes for you, too. These are the days of the virtual classroom, so why not the virtual author talk to the class? My book NATHAN'S RUN is now middle school compatible, so if you want them to read it, that would be super, but again, that's not a deal breaker. We can get together and just talk about writing. We can figure something out. (NOTE: The old hardcover version of NATHAN'S RUN is NOT middle school compatible. Lots of language. Enough that that version made the list of the 100 most banned books in America.) As far as logistics are concerned, the only potential problem I can think of is time zones. I live on the East Coast of the USA. But hey, we can make it work.