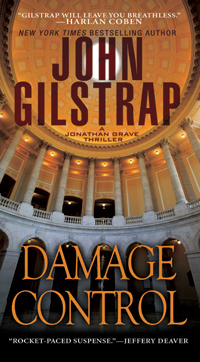 Now Available: Damage Control, the new Jonathan Grave thriller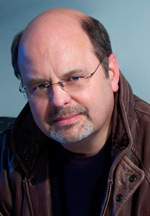 The hostages are young: a bus full of teenagers on a church mission. The ransom demands are explicit: deliver three million dollars—with zero involvement from law enforcement—or all captives will be executed. But rescue specialist Jonathan Grave doesn't believe in ultimatums. For him and his elite team at Security Solutions, it's all about protecting the innocent. Now Grave must face the chilling possibility that someone within the U.S. government has a deadly secret to protect—one that could jeopardize national security like never before...
"Rousing... Readers will anxiously await the next installment."
—Publishers Weekly
"While all of the Grave books have been riveting reads, Damage Control is by far the best of the lot... Enough explosions, death traps and intrigue to fill three books."
—Bookreporter.com
Newsflashes
Watch a video of John and Jeffery Deaver practicing tactical shooting at the 2012 SHOT Show!
Threat Warning is a nominee for the 2012 International Thriller Awards in the Best Paperback Original category!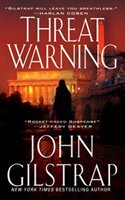 Nathan's Run is now available as an eBook, and you can read the original ending here! Buy it at Barnes & Noble or Amazon.com.